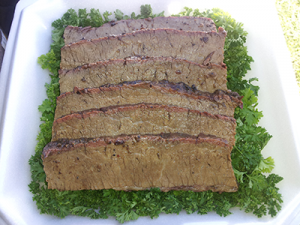 Pig Hole B.B.Q. was started in 2010 with a one dollar used propane tank and a dream. Thank you Thompson's Gas for your donation. The idea for the Pig Hole B.B.Q came from a pizza guy and a monster truck driver who thought that somebody's got to provide good old southern B.B.Q.  What started out as weekend picnics in their backyard lead to a premier B.B.Q Catering business.
We've been spotted almost every weekend from what we say jokingly,  from Miami to Maine and out to the Mississippi. Whether having a small family reunion, wedding, or a large corporate party Pig Hole B.B.Q. can accommodate your needs. We specialized in true old southern B.B.Q. with all the trimmings. We can serve from 10 to 10,000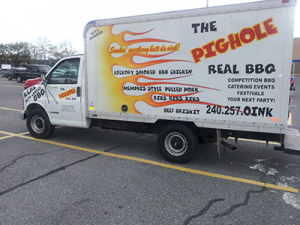 people to meet your dining needs. Pig Hole. B.B.Q. specializes in onsite concessions for carnivals, festivals, and fairs.
Next time you're getting a craving for some great lip smakin' B.B.Q. with some with some old grandma style trimmings give us a call!