The Pighole has been a member of the Kansas City Barbeque Society since 2011. Although only competing since 2011, The Pighole has made a presence in our first year of competing.  In our first competition, we won Reserve Grand Champion with a perfect score in the pork category.
Competing against some of the top teams in the nation (who have bean featured on television's BBQ Pitmasters), the Pighole strives to be one of the areas top competition teams.
Are you interested in competing? Want to hang with us at a competition? Give us a call or fill-out our contact form.
Meet the Team:
Tim Simmons: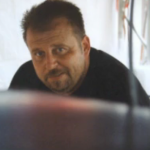 The Pighole BBQ Pitmaster can cook darn near anything. Obviously he likes to eat and has a complete control problem when it comes to cooking good food. Yum! I got this.
Trey Myers: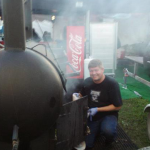 The Pighole Master Engineer can barely boil water, but with a piece of duct tape and a chicken feather, he can build just about anything. Just check out our custom monster water smokers. Trey is also a professional taste tester, really!
Jason Bickmore: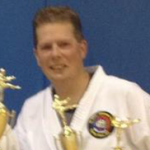 "Hey man, I just wanna do this guys!" Assistant taste tester and runner. Jason is our professional security guy and also a part time martial artist.
Phil Graves: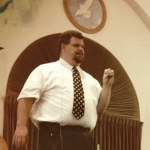 He's our web guy (allsaintsmedia.com). There's your plug Phil. He is responsible for our image. Lord only knows what would happen without him! Oh, he's also a preacher. You know, the guy that blesses our meat before we turn it in. It's Christian Kosher!
Tracey Paglia: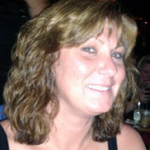 Tracey is our official photographer. She also manages all our social media. Let's face it, she does it all and keeps us in line. If you have a question, she is really the one you should ask.
Rick Rupp: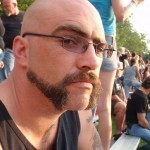 Rick don't know anything about BBQ, but knows when it is good. He is our official looking mean, big, bad, biker dude, that keeps the wheels rolling.